"The most serious need of churches
in economically challenged countries
is the need to train their untrained pastors."
-Woodrow Kroll

"A Bible and Christian Faith Education Right in your Hand."
The HELIOS Projects aim to put a Bible and Christian faith education in the hand of the 95% of pastors worldwide with little or no Bible or theology training. Please DONATE so one of these pastors can have their own unit!
The HELIOS Projects can also help you grow in your faith, enhance your understanding of the Bible and the Christian faith, and engage in a meaningful conversation about Jesus, spiritual life or God's plan for the future. Please BUY a unit for yourself!
---
The HELIOS Projects are comprehensive in scope – two projects covering every Christian doctrine (HELIOS CT) and every book of the Bible (HELIOS GS), not just some limited areas. HELIOS CT (Christian Theology) is 199 sessions covering the 15 major doctrines of the Christian faith (over 70 hours of content). HELIOS GS (God's Story) is 282 sessions covering the 372 most important stories of the Bible (over 90 hours of content).
The HELIOS Projects are experienced in content – taught by Dr. Woodrow Kroll (23-year Bible teacher on Back to the Bible radio and 50+ year student and teacher of God's Word).
The HELIOS Projects are audio in format – addressing the obstacles of literacy and language (currently being translated into Afrikaans, Creole, English, Hindi, Mandarin, Portuguese, Russian, Spanish, Swahili and Thai with additional languages planned).
The HELIOS Projects are conversational in style – engaging the reality of orality and sharing the truth from one friend to another (like you are sitting at your table together not like you are in a classroom).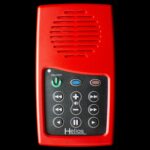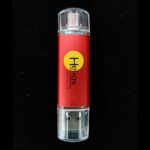 The HELIOS Projects are practical in delivery – available on either a Solar-powered audio player or on a USB drive (for PCs, tablets or smartphones).
The HELIOS Projects are affordable in price – In the U.S., we ask people to pay $100 for a HELIOS unit  (we send them 1 and we provide 1 to an untrained pastor). Around the world, we adjust the price, through a system called "market basket pricing", to meet the economic reality of the place the pastor or Christian leader lives.
---
For more information on The Helios Projects, go to The HELIOS Projects dedicated website.